Places we have performed....
Tyrell Barn, Garsington Manor                                                                            - Oxford -               June, July & December 2010
Springfield Primary School, - Essex -   
Performance for 8 to 10 year olds                      20/01/11
Rowstock Barn                                              2nd April 2011
Rowstock,
Oxfordshire,
- OX11 OJS -
Wood Festival -                                  1.00 pm, Sat. 21st May
Braziers Park, Ipsden, Wallingford, Oxfordshire
- OX10 6AN   -                
Performance of "Shadowplay" in The Bicycle Powered Tent.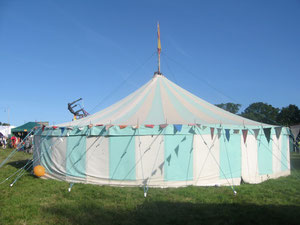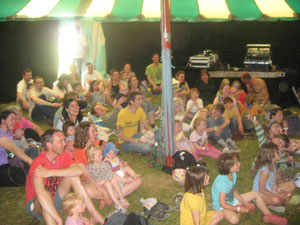 Diss Corn Hall                           2.00pm Saturday 12th November
Unicorn Theatre - Abingdon                       10th December 2011
Green Gates Nursing Home                                2nd March  2012
             Summertown - Oxford
The Apex, Bury St Edmunds                   2nd and 3rd April 2012
4 performances and workshops.
Shellingford Primary School                   10th July 2012
SN7 7QA
Rowstock Barn                                          30th September 2012
- Oxfordshire - 
Springfield Primary School, - Essex -   26/02/13
Oxford Light Night Parade 22/11/13
A group of 20 children made shadow puppets and masks on the theme of C.S Lewis's book: The Lion, The Witch and The Wardrobe, and performed scenes from the story at The Oxford Night Light parade on 22/11/13. Manju Gregory and Rupert Ingrams lead the workshop which took place at North Wall Arts, and then helped the children to show their shadows and masks on the parade.
Waiting in the townhall before the start of the parade......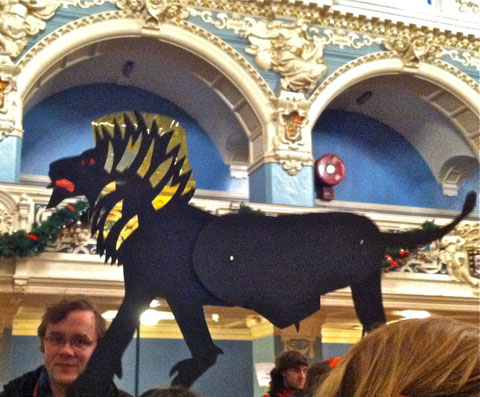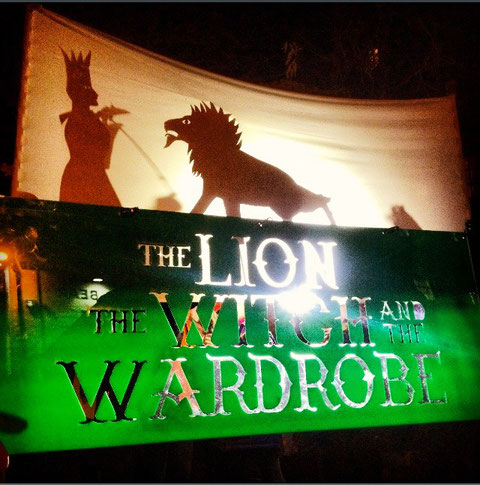 St Aloysius Catholic Primary School 6/12/13
Performance of Shadowplay in front of 55 8 to 9 year olds.